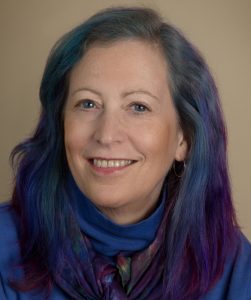 Lynn Koolish is a fiber artist, teacher, and author. She is most known for her bright colors and hand-dyed fabric. She also creates mixed-media fiber art.
She teaches locally in the San Francisco Bay Area and nationally at venues including International Quilt Festival in Houston and Quilters Affair in Sisters, Oregon.
She has written/co-written 5 books including Fast, Fun & Easy Fabric Dyeing, The Wonderful Colorful Wonder Wheel of Color (with Kerry Graham and Mary Wruck), Innovative Fabric Imagery for Quilts (with Cyndy Rymer), and More Photo Fun (with the Hewlett-Packard Company and Cyndy Rymer). She also has a DVD Lynn Koolish Teaches You Printing on Fabric. All are available at C&T Publishing.
---