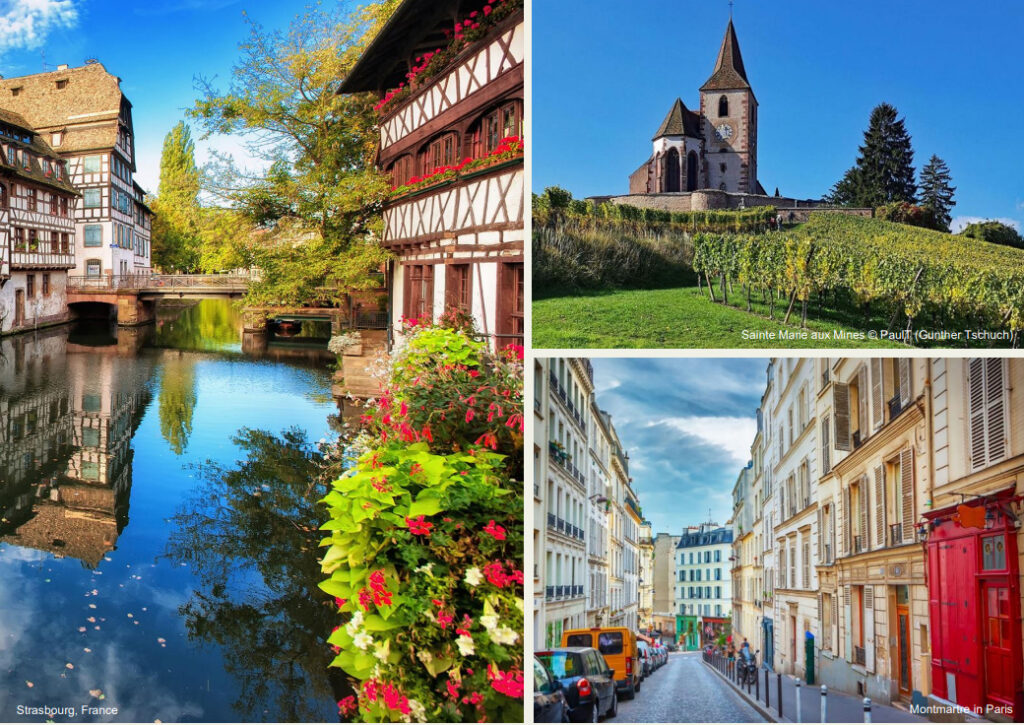 Join me on a 13-Day Tour of France including the European Patchwork Meeting
I'm really excited to share with you that I'll be leading a 13-day tour of France from Paris to Provence that showcases textiles, wines, pottery, and more with visits to museums, specialty shops, and workshops along with two days at the European Patchwork Meeting, an international quilting event that features hundreds of quilts and vendors. The dates are September 14 – 26.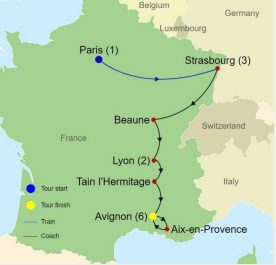 The tour starts in Paris and includes stops in Strasbourg, Beaune, Lyon, Tain l'Hermitage, Avignon, and Aix-en-Provence.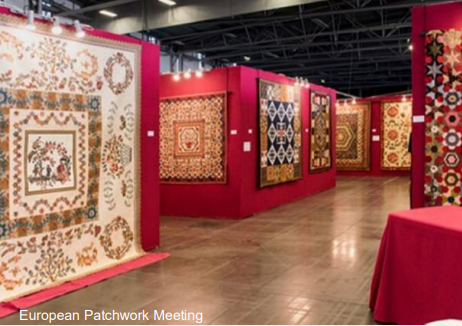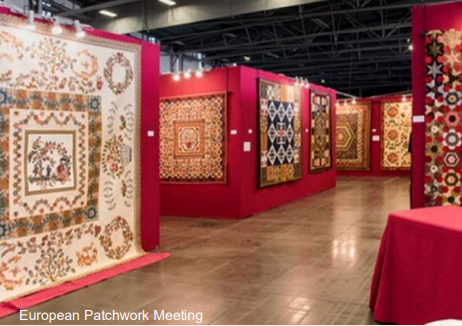 Highlights include:
2 days at the European Patchwork Meeting.
A stop in Beaune, the center of the Burgundy winemaking region.
2 days in Lyon to see The Textile Museum , a visit to the Soierie Vivante (an association dedicated to preserving the last remaining 19th-century weaving workshops), the municipal trimming workshop, and the municipal weaving workshop.
En route to Avignon, stop for a visit to Tain l'Hermitage, a city known for its wine-making activity as well as for its interesting architectural and cultural heritage.
In Avignon, visit the Pont du Gard, the three-tiered aqueduct built by the Romans in the first century AD, Agniel fabric store in Nîmes – Les Entrepots-Agnie—an area of 400 m² full of fabrics, clothing, furnishings, waxed canvas, coated canvas, outdoor canvas, haberdashery, and technical products.
Travel to Tarascon and visit Souleiado Museum—founded in 1988, this unusual museum mingles memories of the Souleiado production and the history of textile printing and a stop at the Olivades factory and outlet shop. (Souleiado fabric is what we often think of when we think of Provencal fabrics.)
In Aix-en-Provence, visit Le Grand Marché (Farmer's Market) and explore the city including painter Paul Cézanne's Studio.
A visit to the town of Uzès to visit the Duchy of Uzès, where you are free to discover its beautiful shops and galleries, the Duke's castle, or the medieval garden. In the afternoon, travel to Saint Quentin la Poterie to visit a number of artisans and potters' studios and galleries.
Travel to the town of Apt to explore its lively Saturday market. The afternoon is spent in Roussillon with a discovery walk of the old ochre quarries and a demonstration of the uses of ochres as pigments in the old ochre factory where we'll enjoy a hands-on workshop in the factory.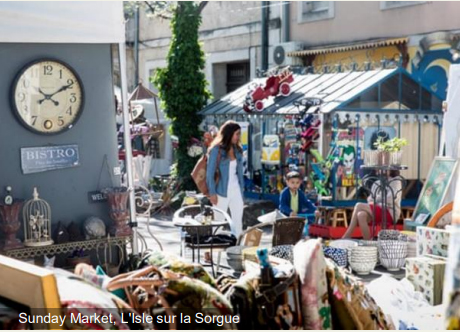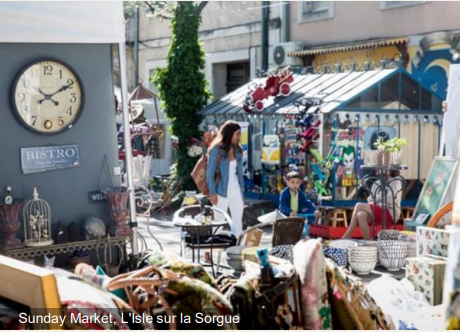 And finally, visit the Sunday market in L'Isle sur la Sorgue. It hosts the largest antique and collectables market in Provence. In the afternoon, visit the Chateau Lauris in Luberon and tour its garden featuring plants that provide the pigments essential to natural dyeing.
You can view and download the tour brochure with all the details as well as save your place on the tour here.